The Hans Wegner three-legged shell chair was originally introduced in 1963.It is also called Hans J. Wegner CH07 Lounge Chair. A few limited series were produced, but the project soon came to a stand still. The chair was relaunched in 1997 and after 34 years of oblivion the chair finally got its breakthrough. As a curiosity, it is worth mentioning that one of the original shell chairs from the 60s sold for $20,000 at Christies in London in 1999.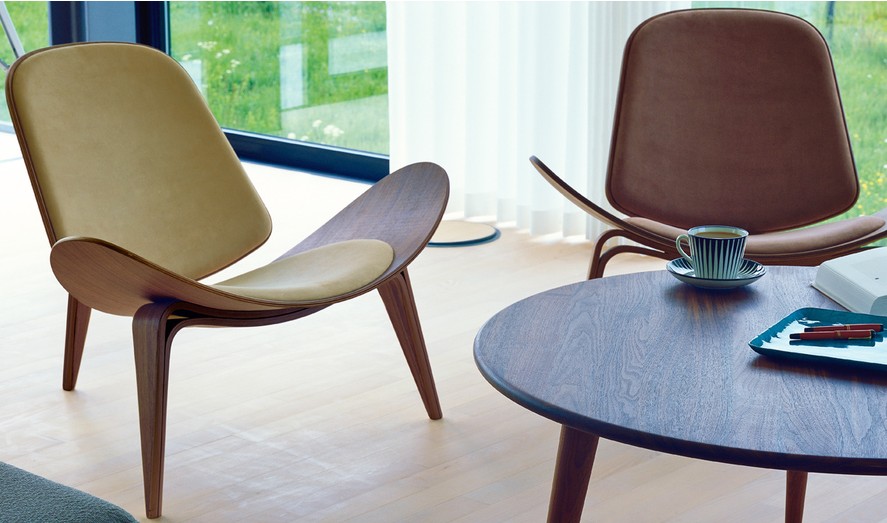 The famous Shell Chair. Three-legged and beautiful; it's a chair you'll have for the rest of your life. Simultaneously minimalistic yet generous with a broad wing-shaped seat and curved legs; it stands firm despite its three legs. Wegner's round CH008 table makes a popular accompaniment to the chair. The Shell Chair is made of form-pressed veneer. The seat and back are available upholstered in fabric or leather. Designed by Hans J. Wegner in 1963.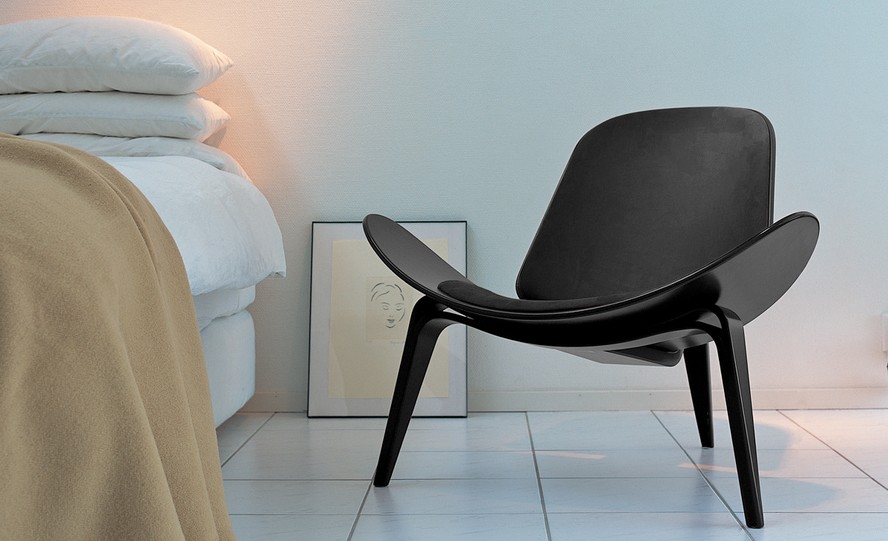 Wegner Shell Chairs achieve their floating lightness thanks to wing-like lines and arching curves of a three-legged design,it is also known as "smiling chair".
Seat and back are made of formpressed plywood shells. The 3 legs consist of a laminated construction, the 2 front legs are made of one continuous piece and the hind leg is a separate element. To enhance the comfort, Wegner has added 2 upholstered cushions which are fastened to the shell with screws from the back. In spite of its three-legs it stands well on the floor and does not easily topple over. Although it is low and does not feature armrests it is easy to get up by seizing the front edge and pulling oneself up. It is elegant as a soloist as well as in groups of 2, 3 or more. In 1999 the chair was given the highest possible grade in The Technological Institute of Denmark's test program.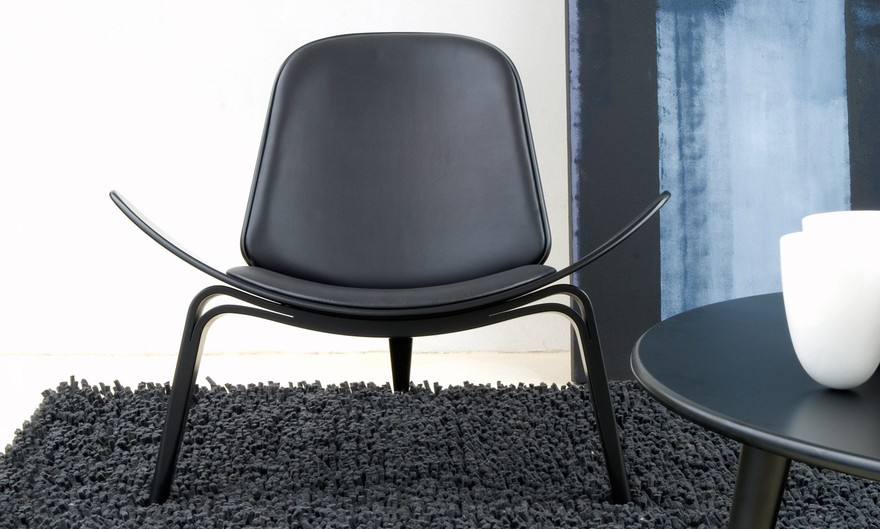 Hans J. Wegner is a master of Danish design, having many internationally recognized classics, such as the Wishbone Chair and the Wegner Wing Chair. Comfort and ergonomics guided all Wegner's work. To the designer, a chair isn't just a piece of furniture, but a work of art made to support the human form.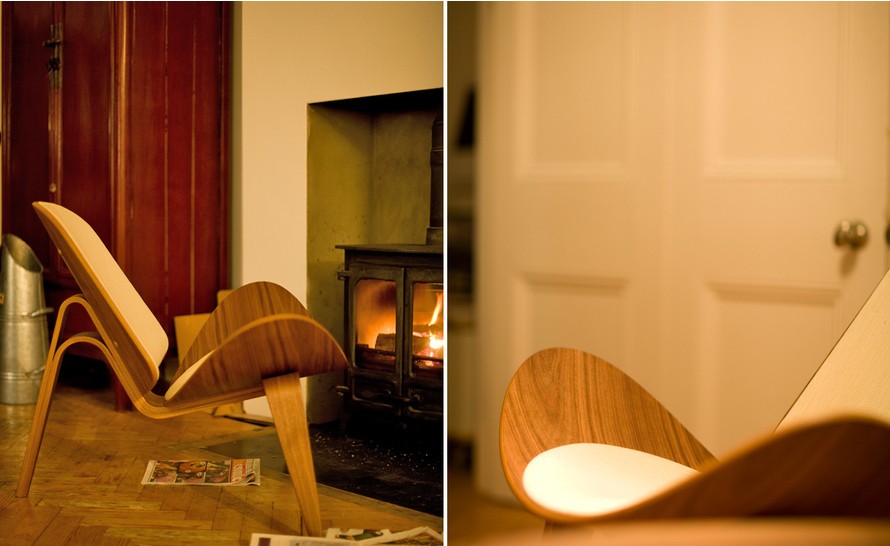 Delson Classic Factory offer the superior quality hans wegner CH07 shell chair which mirrors the original CH07 chaise lounge chair by hans wegner.This is a chair all of us, design lovers, are familiar with. Wegner Shell Chair is one of Hans Wegner's most iconic creations and a must-have in any modern environment.