Most people are the big fans of modern contemporary design furniture and expecially love barcelona chair collection: barcelona chair,barcelona ottoman,barcelona sofa,barcelona daybed,barcelona bench,etc. These classic modern furniture reveals timeless beauty and comfort.
Barcelona Chair has become a signature mark. This was created for German Pavilion during International Exposition.The authentic knoll chair surely has an excellent standard and very good quality, also the knoll chair is stamped with Mies' signature on the underside of the chair frame.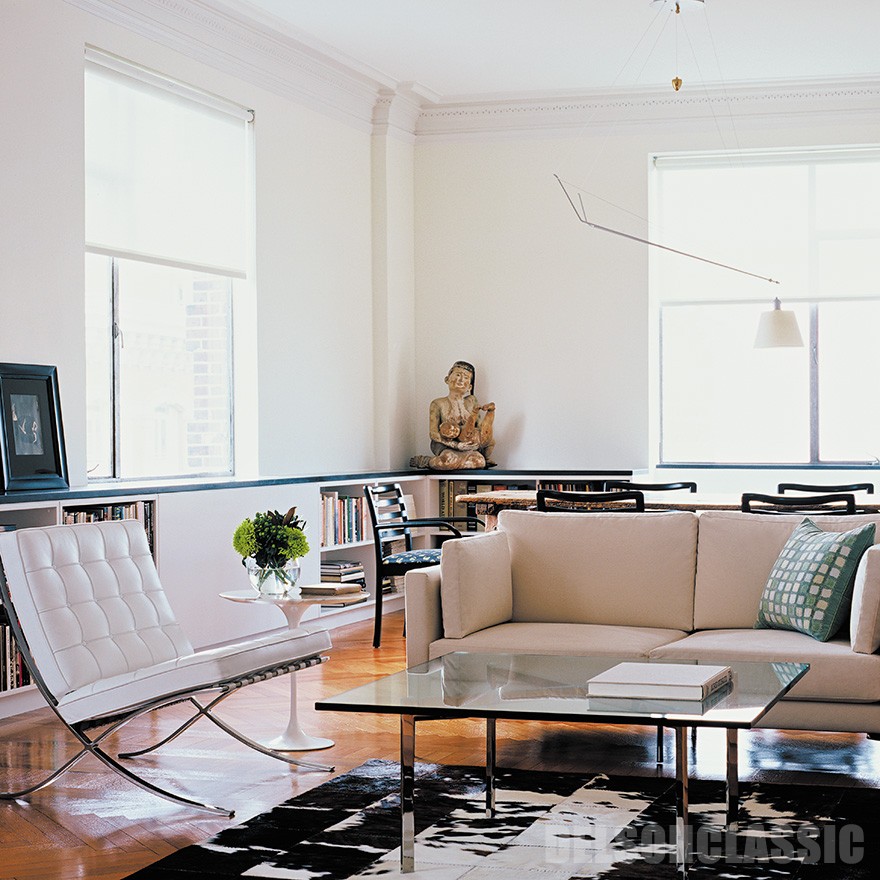 Barcelona Chair reproduciton by "Delson Classic" is comprised mainly of massive stainless steel that are welded together to form a strong frame.it is a faithful reproduction to the original knoll barcelona chairs. It comes down to good workmanship, quality leather and steel.
1) Our experienced workers have been doing this making for years, they are professional and assure the excellent workmanship.
2) In order to make the barcelona chairs for the mass market,we have a selection of leather versions,such as italian leather,aniline leather,cowhide leather,antique leather. Meanwhile, people also can choose barcelona chair upholstered with quality woolen fabric.Each cushion is manufactured from forty individual pieces of leather. Each square is individual cut to size. The buttons hold the patch work of leather squares together.The genuine leather piping between each button is also composed of separate pieces. The buttons are hand stitched in position.
3) High quality stainless steel is selected, as this will ensure that the chair survives many years of use.Stainless steel is an alloy of iron and carbon, with a minimum of 10.5% chromium. It is resistant to rust and corrosion, making it ideal for the manufacture of high quality Barcelona Chairs.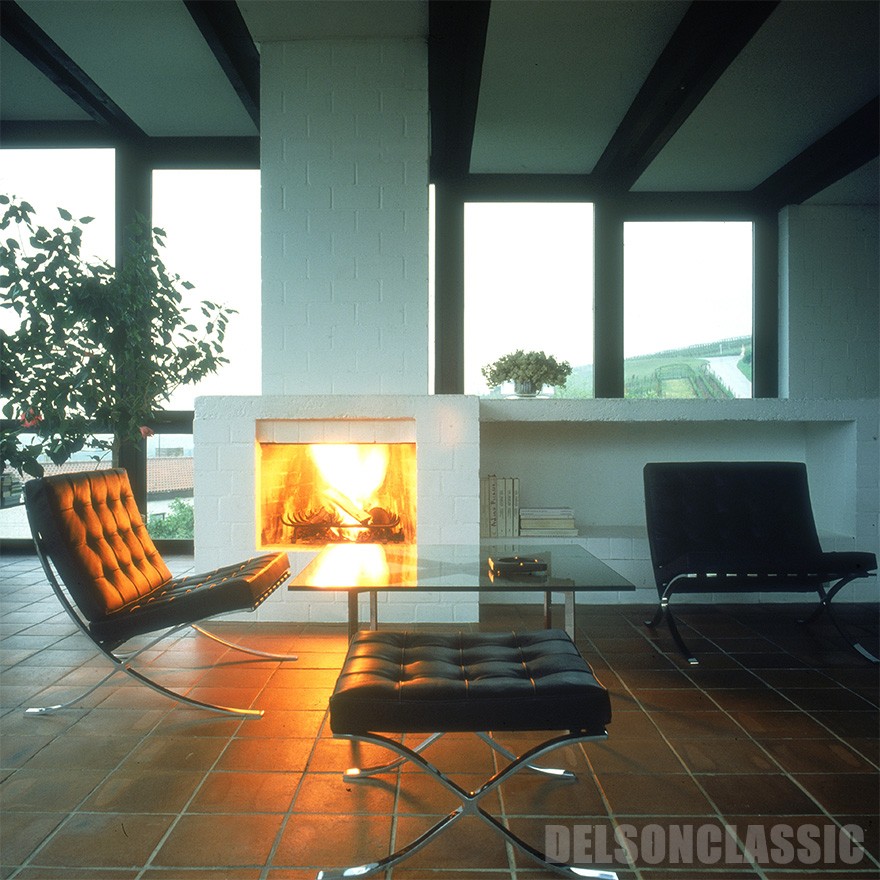 "Delson Classic" handcrafted reedition from original materials and true to the original design, our high quality barcelona chair knock off distributed to the cutomers gets very positive responses.
"Delson Classic" manufactures and exports fine barcelona chair, barcelona loveseat and barcelona sofas, these barcelona chair replica are the most close to the original knoll barcelona chairs.