As we see the works designed by Poul Kjaerholm (PK24 chaise lounge chair,PK22 chair,PK31 lounge chair,PK31 easychair and sofa),it is obvious reveal Poul Kjaerholm's design theory - use stainless steel and other natural materials such as wood,leather,cane,marble. Anyhow, these contemporary design furniture are the interior designers' favourite.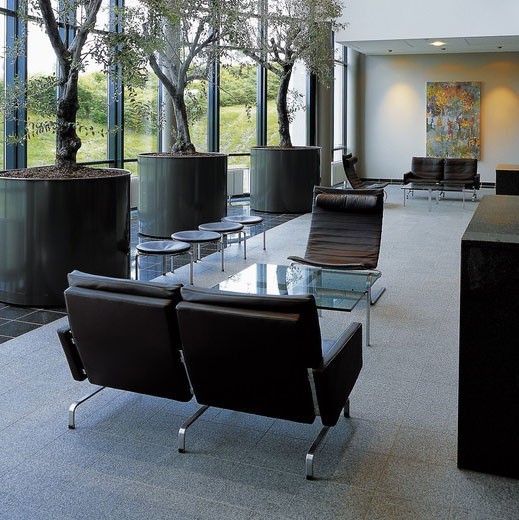 Poul Kjaerholm 's design is characterized by its understated elegance, clean lines and remarkable attention to detail — modest in means, but rich in expression. While most of his contemporary designers preferred wood as their primary material, Kjærholm chose steel but always combined it with other materials like wood, leather, cane or marble. Of his favourite material he said: "Steel's constructive potential is not the only thing that interests me; the refraction of light on its surface is an important part of my artistic work. I consider steel a material with the same artistic merit as wood and leather".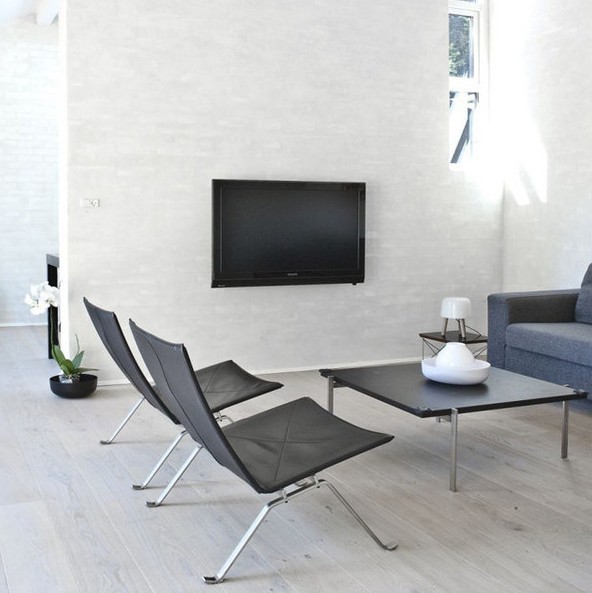 The legacy of Poul Kjaerholm is distinctive within the Danish tradition for being both minimalist and elegant. He apprenticed as a cabinetmaker at the School of Arts and Crafts in Copenhagen. Though his training was in carpentry and woodworking he came to prefer industrial production methods and he made extensive use of steel frames in the designs of his chairs. It was the combination of steel frames with natural materials like leather, rattan, and canvases that is Kjaerholm's defining feature setting him apart from his Danish contemporaries. The modernist works of le Corbusier and Breuer have been credited as influencing him in these choices.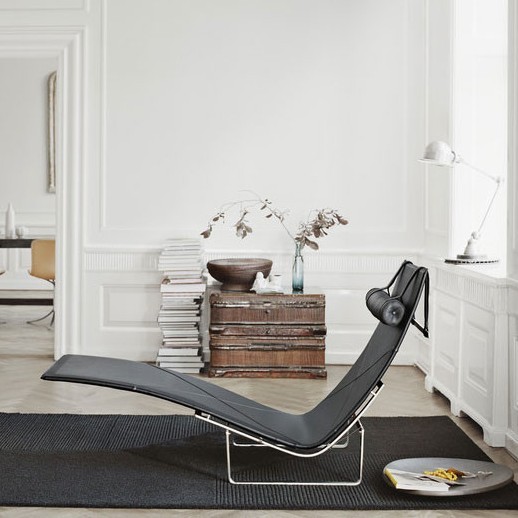 One of Kjaerholm's most well known chairs is the "PK 22" which is a sleek and minimalist easy chair constructed of leather covering a spring steel frame. This chair is still extensively used in the Copenhagen international airport Kastrup and, is the design for which he was awarded the prestigious Lunning Award in 1958. Another example of Kjaerholm's work is the "PK 24" lounge chair or "Hammock Chaise." This work exhibits an upholstered headrest and woven cane seat over a steel frame that tilts the legs up on a gentle slope. This chair is still produced by Fritz Hansen and recently made an appearance in the 2002 science fiction film "Minority Report." Kjaerholm also designed tables. The "PK 61" table, for example, is a large, clear plate glass top effortlessly supported on thin, chrome legs. His close friend E. Kold Christensen originally produced Kjaerholm's work. Since 1982, however, Fritz Hansen has continued production.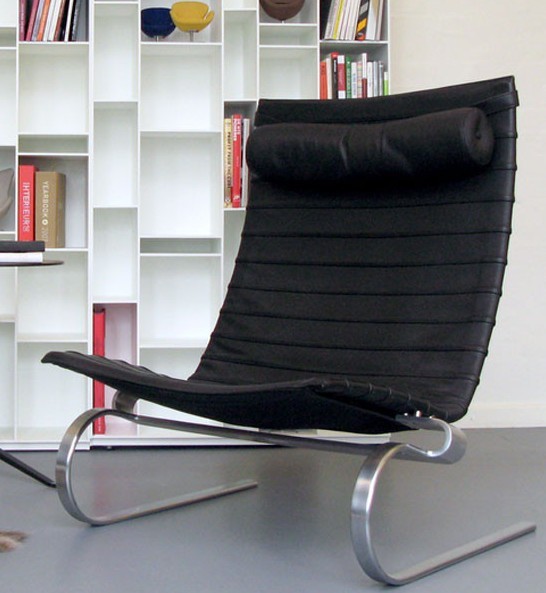 In addition to his work as an independent designer, Poul Kjaerholm was a teacher at the School of Arts and Crafts in Copenhagen from 1952-1956. In 1958 he joined the faculty at the Royal Academy of Art as an assistant. In 1959 he would become a lecturer and in 1976 he was finally awarded full professorship in the department of furniture and interior design where he served until his untimely death in 1980. During his career he received several awards for his work including two Grand Prix at the Milan Trienalle in 1957 and 1960. Since these award winning works have been given places in the permanent collections of New York's Museum of Modern Art and other museums like it around the world and are still in production today, we can agree with other commentators that Kjaerholm's significance is not confined to one era in design history but is in some sense beyond eras.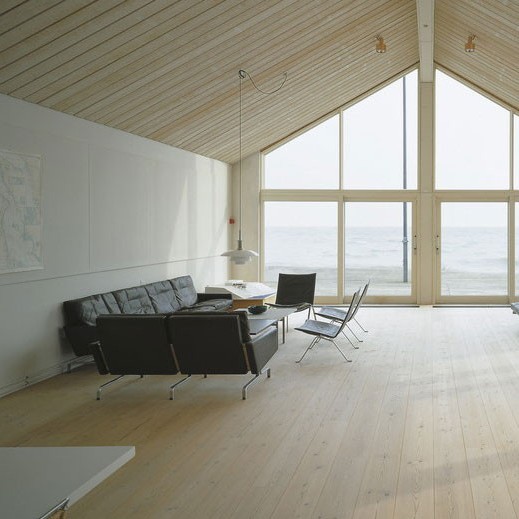 Delson Classic Furniture Factory is devoted to producing high quality replica Poul Kjaerholm Chaise Lounge Chairs and PK31 Sofas, and we wish every home can enjoy those beautiful furniture.