Shun Feng Furniture Co., LTD (順楓創藝家具有限公司) is a modern classic furniture manufacturer based in Huizhou and Shenzhen City, Guangdong Province, China. Delson Classic (H.K.) Co., Ltd (德森經典有限公司) is our registered company name in Hong Kong.
Our factory is created in 2002 and specializes in designing and producing modern design furniture. Focusing on the high quality products, we are dedicated to take the best materials from reliable suppliers home and abroad. Furthermore,the products we are making follows strict adherence to the original design with regards to materials,product dimensions,frame construction,fabric and leather pleating.We assure you get the perfect products because we never produce low quality products.
Also, we supply a large range of modern contemporary design lamps and accessories from 2005. The lamps are certified with UL/CE.
The OEM service is welcome, we have a creative research team to develop new models very often. If you have any new design items,we would be happy to make the actual models exactly 1:1 to your drawings.COM service is also welcome.
Our current main product lines: papa bear chair,pelican chair,egg chair,eames lounge chair,le corbusier LC4 chaise lounge,LC2 and LC3 sofas, knoll sofa,Børge Mogensen Sofas,swan chair,Finn Juhl chairs and sofas,pk22 chair,pk20 easy chair,wing lounge chair,Le Corbusier Grande Corner sofa,Florence knoll sectional corner sofa,noguchi tables....
Welcome to visit our production facilities and join in us to enjoy the modern life with durable and affordable high quality furniture and lamps.
DELSON CLASSIC (HK) COMPANY LIMITED
Please take a look at the available Colors for our products (Due to the photo color shade difference or different monitors,the standard should be subject to the actual product)
Italian Leather
Grade: Top
Type: Top grain leather
Origin: Italy

Italian leather is full-grained leather which has been surface treated. This treatment makes the leather more resistant and easy to maintain. At the same time the leather retains its excellent comfort properties. Italian leather combines the natural look of raw leather with excellent durability and easy maintenance. Only 10-15% of all raw hides meet the stringent requirements of top grain leather.
Full Aniline Leather
Grade: Top
Type: Top grain leather
Origin: Italy

Full aniline leather is renowned for its unique softness and natural surface. Aniline leather is made from premium quality raw hides. Only about 5% of all raw hides slip through the eye of the needle, thus ensuring superlative quality and luxury.Aniline leather is dyed and the surface is normally quite bare. All natural marks are visible on the hide, which means that the leather continues to breathe. This again helps to ensure a high degree of comfort and exclusiveness.
Type: Vintage top grain leather
Origin: Italy

Antiqued waxy leather is oil finished and looks high gloss. It is the most luxurious leather.
Pony Skin Leather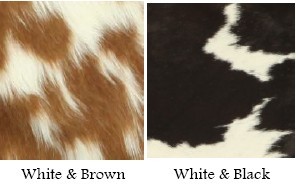 Leather and Fabric for Office Chairs


Multi Woolen Fabric Options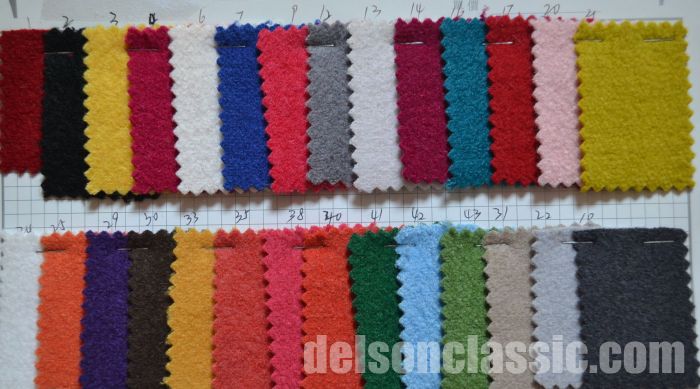 Wood Product Colors
Eames Lounge Chair Plywood Colors

Fabric Cushion color for fiberglass/ABS products.