Ludwig Mies van der Rohe designed many iconic modern classic chairs, now we will feature brno chair,which is one of of Mies'most popular designs. Our brno chair is reproduced in the style of the original design.
Ludwig Mies van der Rohe, fresh from the success of the German Pavilion and the Barcelona chair, was tasked with creating a luxury home named Tugendhat Villa in 1930, in the city of Brno. Once again, Mies' minimalist designs created a modern and stylized space that allowed for freedom in movement, while controlling a definitive flow.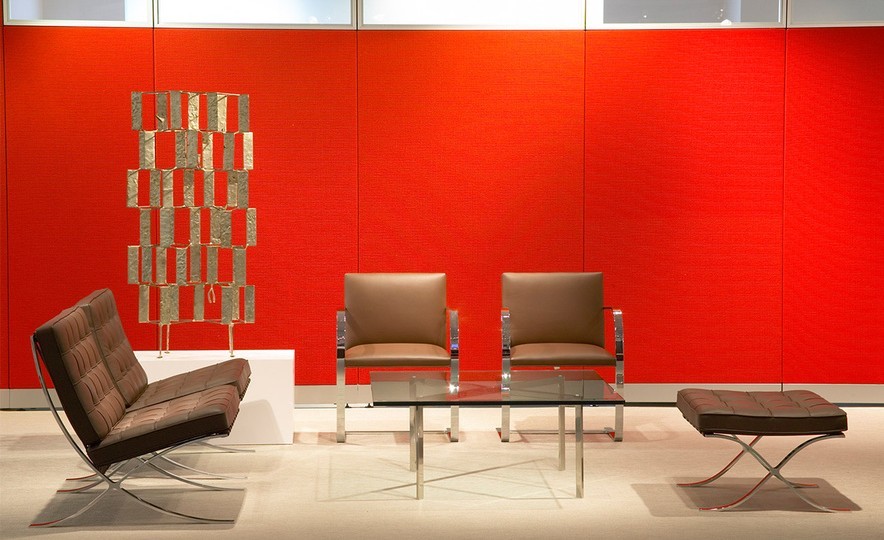 The brno armchair designed by Ludwig Mies van der Rohe in 1930, having a cantilevered frame of chromium-plated or stainless steel composed of two interlocking parts, one forming the legs and arms and the other the seat and back frame, with the back and seat lightly upholstered and usually covered with leather.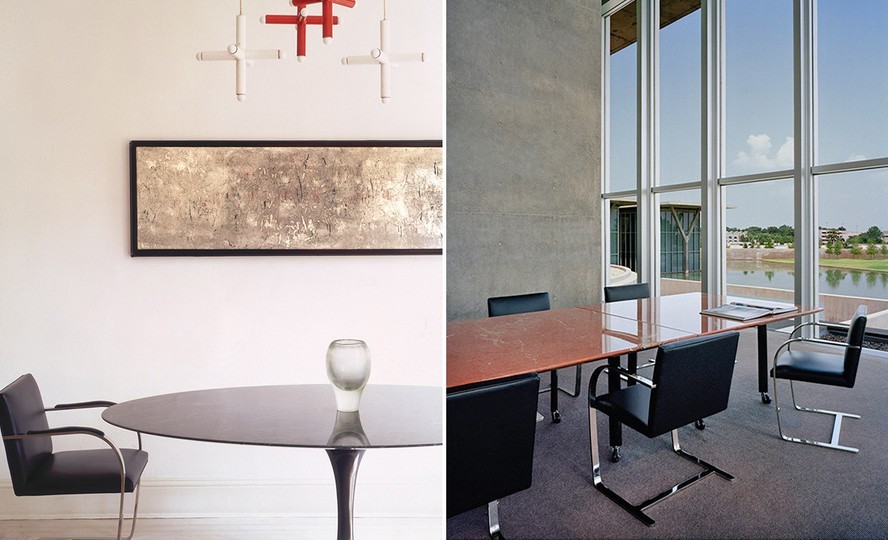 The Brno chair was designed in the same sense as the Barcelona chair before it. It has two versions: brno flat bar chair and tubular brno chair. The clean, crisp lines of steel are testament to minimalistic and simplistic design. Empty space creates an illusion of lightness but the chair is actually quite heavy, due to the solid steel bar; while as sturdy as it is, there is still a slight flexibility to the metal, offering the experience of weightlessness.
The Brno chair has become a modern furniture classic.There are two versions of the chair, one in tubular steel and the other in flat steel. The metal was originally polished stainless steel; The chair, an icon of 20th-century design, is celebrated for its lean profile, clean lines and meticulous attention to detail.Ludwig Mies van der Rohe's Brno chair mirrors the groundbreaking simplicity of its original environment. The design is a modernist cantilever design favored by the Bauhaus.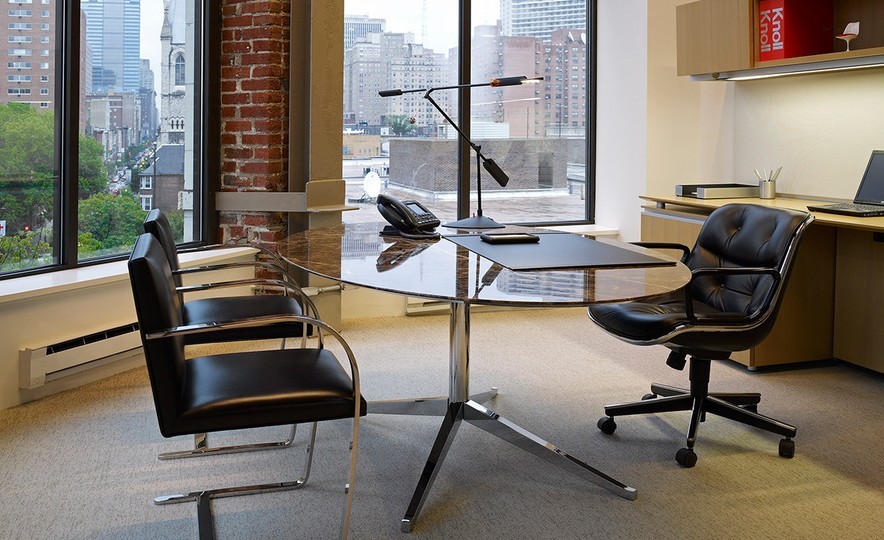 Please contact DELSON CLASSIC for more high quality Bauhaus Italian Furniture.As China Ludwig Mies Van Der Rohe Style Brno Chair Wholesaler,Our replica Flat Bar Brno Chair and tubular brno chair upholstered in full premium italian aniline leather.