We know that most poeople have heard of Børge Mogensen, since we are the big fans of those popular danish furniture like Borge Mogensen Spanish Chair,Hunting Chair,Borge Mogensen J39 Dining Chair,Borge Mogensen 2212 + 2213 Sofa,Borge Mogensen 2202 Highback Easy Chair. Borge Mogensen typically designed these new modern simple chairs and sofas and enabled Danes even the world to buy high quality furniture at affrodable prices.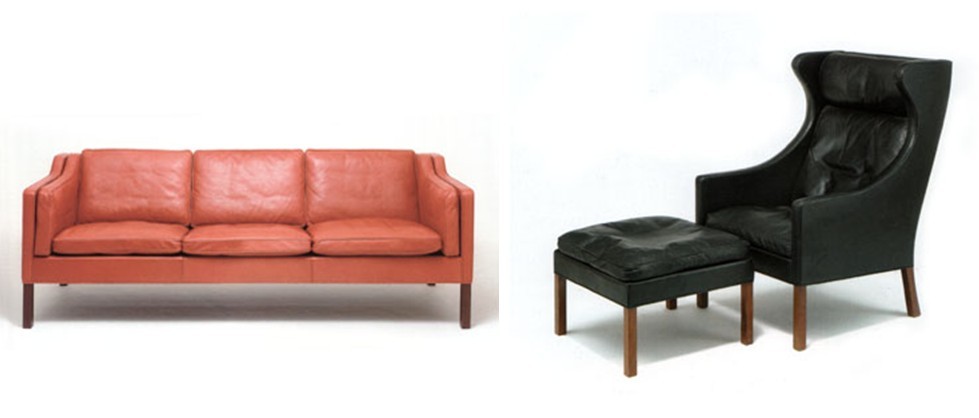 Børge Mogensen (1914–1972) started his career as a cabinetmaker in 1934. In 1936 he went on to study at the Copenhagen School of Arts and Crafts under Professor Kaare Klint before entering the Royal Academy of Fine Arts from where he graduated as an architect in 1942. and this association proved to be very influential. Klint had been very impressed with Shaker furniture from America because its utilitarian premises echoed the functionalism that had taken hold among designers and architects in Europe. Mogensen embraced similar ideas in turn.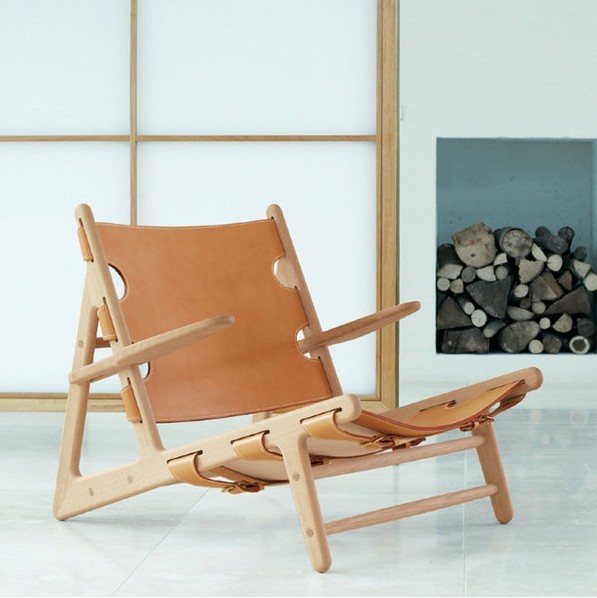 He became head of design at FDB (the Danish co-op) in 1942 before establishing his own design office in 1950.Borge Mogensen's designs reveal a commitment to simple and highly functional furniture. Many think that Mogensen's chairs are based on Shaker prototypes. His "J39," a wooden, four-legged, single slat backed design is a good example. It resembles the "low ladder back" chairs of Shaker origin. Additionally, Mogensen's "trestle table" complements his chairs, and is called by Christian Becksvoort a "redefined Shaker classic." These designs were related to Mogensen's involvement with the Danish Cooperative Wholesale Societies' efforts to create simple, attractive furniture for everyday use. This type of furniture was very popular among people who were not interested in designs exhibiting significant modernist influences. Other of his work is also worth noting like the "Spanish" chair, which was praised for its style. Thus, Mogensen was a significant interpreter of the traditional forms even in the midst of modernizing and revolutionary changes in production and design.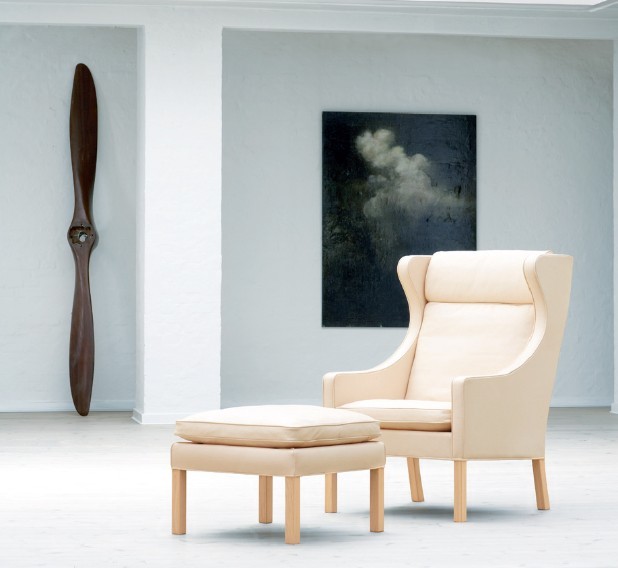 Besides furniture, Borge Mogensen is known for tackling the problem of storage in the modern home. His research produced a detailed manual for building storage systems containing information tables for drawer and shelf dimensions based on the size, shape, and number of common household objects owned by the average family.
A related project that Mogensen worked on was a shelving system called "Oresund" that was aimed at providing storage solutions for just these kind of families. Even so, he continued to design furniture exhibiting almost every year at the Copenhagen Cabinetmaker's Guild Exhibitions. It is in this field that he left his mark.
Delson Classic Furniture Factory is devoted to producing high quality replica Borge Mogensen Easy Chairs,Borge Mogensen 2204 Wingback Arm Chair,Mogensen Sofas, and we wish every home can enjoy those simple and functional furniture.