The Lounge Chair is one of the most famous designs by Charles and Ray Eames. The lounge chair was designed in 1956 for the Herman Miller furniture company and was a venture into the high-end home and office market. The lounge set would be the most expensive item produced by the Eameses, and it was an immediate hit with the public thanks to great marketing and an introduction on the Arlene Francis' Home Show, which later became the Today show.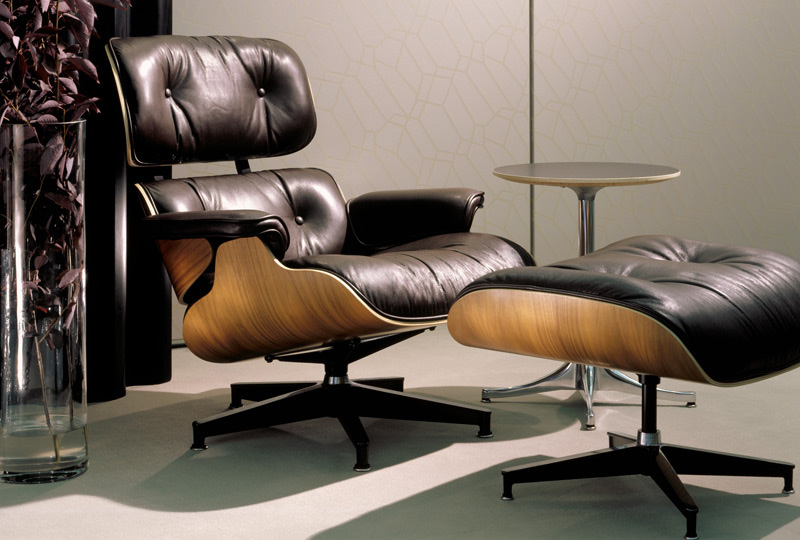 Who doesn't recognize the Eames lounge chair and ottoman? These pieces live in museums like MOMA in New York and the Art Institute of Chicago, in stylish interiors around the world, and as a tattoo on a devotee's arm. They have been the subject of documentaries and books. The quintessential modern classic, the set is now available in an expanded range of materials, to suit any interior and every taste.
Since 1956, the Eames Lounge Chair has combined ultimate comfort with both materials and workmanship of the highest quality. In the tradition of the English club chair, which inspired this classic design by Charles and Ray Eames, the original appearance of the Lounge Chair was defined by a dark wood veneer and black leather. However, the Eameses also created an early version with light-coloured leather upholstery.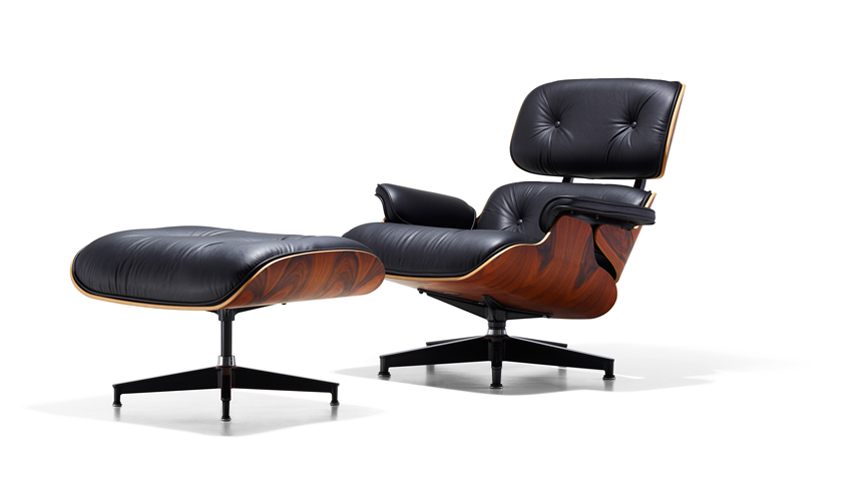 Delson Classic Furniture producer is dedicated to manufacture the high quality replica eames lounge chair, after purchasing one vintage orignal one from Vitra company, our present version is very close to the patented one. If you are one big fan of the art and fantastic articrafts, it is the great opportunity for you to enjoy the wondeful designer works at affordable price.