Metropolitan Arm Chair is one of the lastest modern classic furniture collection. Jeffrey Bernett created this chair in 2003, we can feel the fresh style in our living rooms, office, bedrooms. It becomes a hit with architects and interior designers.
In 1996, Jeffrey Bernett exhibited his first collection at the International Contemporary Furniture Fair (ICFF) in New York and was honored with the Editor's Award for "Best of Show." Since then, he's created furniture, lighting, graphics, packaging and even transportation design. In addition to working with Design Within Reach for more than a decade, he has a long list of clients, including Boffi, Cappellini, Herman Miller®, Knoll®, Mercedes-Benz, Northwest Airlines and many others.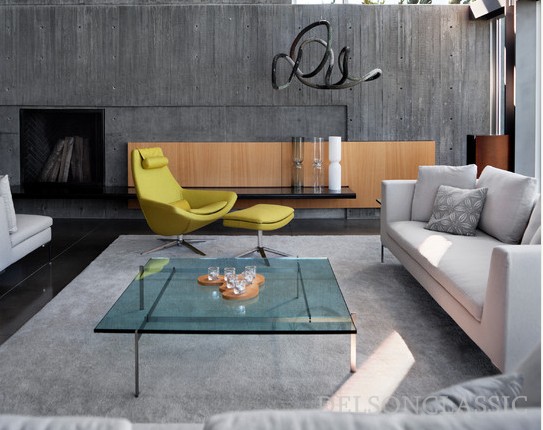 For B&B Italia, he created the Metropolitan (2003), an inviting swivel armchair and ottoman. Its high back is the perfect mix of Italian sophistication and comfort, while the neck rest is held in place with magnets to make it adjustable for people of all heights. "A seat that flows uninterrupted into the armrest is the hallmark of this design, and creates a truly unique seating experience and a comfy place to relax," says Bernett. "Standing on its swivel base, the Metropolitan Chair was designed to look inviting from any direction."
DELSON CLASSIC is producing metropolitan highback chair and metropolitan lowbackback chair.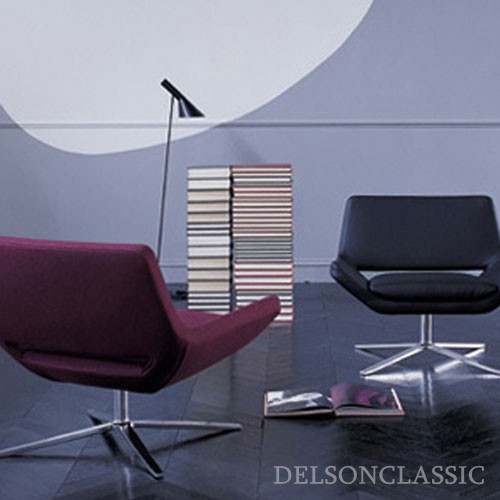 DELSON CLASSIC keeps the original beauty of clean lines and open space.