Modern Classics: Finn Juhl Model 45 Armchair
Finn Juhl was a pioneer in Danish design. He designed so many fantastic furniture like Finn Juhl Chieftains Chair, pelican chair, poet sofa,etc. These become iconic danish furniture today. We here talk about Finn Juhl model 45 chair, one of the most well known creations by the Danish designers.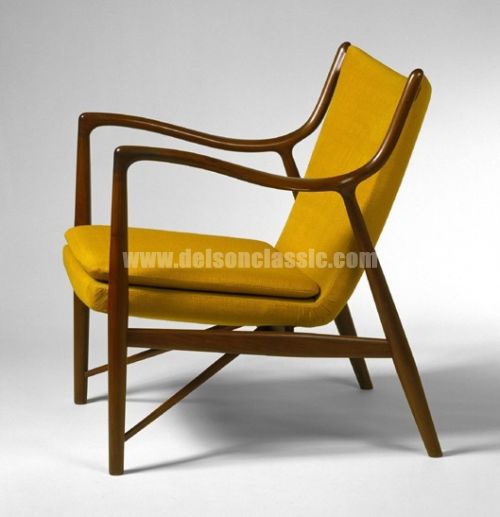 When you look at the graceful shapes and sensual curves of Finn Juhl's work, you may be shocked to realize that he designed these pieces 60 to 70 years ago. A pioneering force in his own country, Finn Juhl is also credited along with fellow Danes Arne Jacobsen, Hans Wegner, Borge Mogensen and Poul Kjaerholm for introducing Danish modern to mid-century America.
Shortly before Finn Juhl became a world-renowned name, he was a self-taught furniture designer and trained architect who had just opened his own office. Working in collaboration with master cabinetmaker Niels Vodder, the pair was the buzz of the 1945 Cabinetmakers' Guild exhibition with their expressive, sculptural pieces. One such item was the Model 45 Armchair (1945), which broke from tradition by freeing the upholstered areas from the wood frame. With the Model 45, Juhl refined the type of easy chair that he had been working on for many years; creating the type of elegant, tantalizing expression for which this designer is still without rival.he designed this fantastic armchair, which was one of the first to break with tradition by freeing the seat and back from the frame. The result was an easy, elegant and tantalising expression that came to characterise Finn Juhl and make him world famous as an unrivalled designer. Model 45 is an example of high quality craftsmanship with carefully selected wood and upholstered with leather or fabric.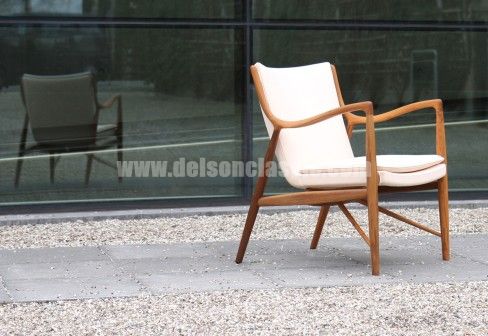 The Model 45 armchair earned a high reputation and it was popular among designer after the exhibition. Model 45 is a perfect combination of wood and leather.Delson Copy the chair with beautiful curves sanded by experienced craftmanship and it helps to present it is unique texture.The attached leather which finished in high quality sawing makes the chair an ark work but not just a simple chair.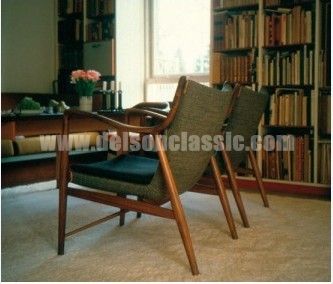 Delson follows details and brings you the original feel forever!